Below is an article from an Official Information Publication "The Rescuegram" of the 129th Rescue Wing, California Air National Guard.
New Helicopter Blade Software Improves Safety - by 129th Aircraft Maintenance Squadron
The 129th Rescue Wing's HH- 60G flightline hosted a team of engineers April 5-10 from the Air National Guard and Air Force Reserve Test Center's Maintenance Test and Logistics Division, headquartered at Davis-Monthan Air Force Base, Ariz.
The goal of the visit was to introduce new track and balance software designed to reduce rotor system track and balance labor hours by up to 90 percent (including flight crew requirements).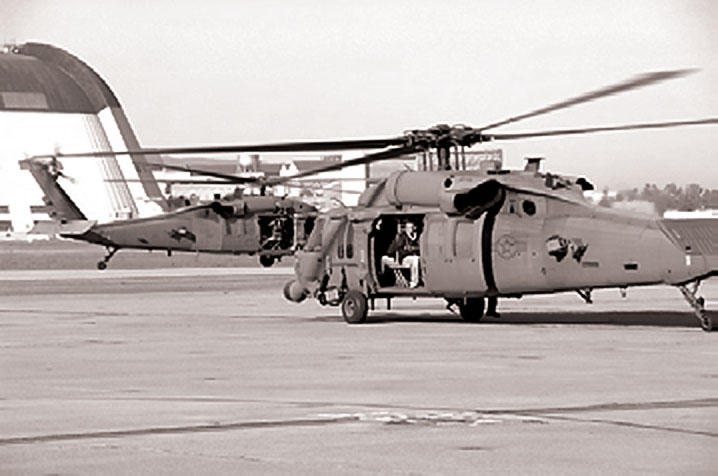 "Initially, we had quite a few naysayers who proclaimed, 'There is no way this new software will provide rotor track and balance solutions that will lower vibration levels down to the .00 range with just one or two flights," said Lt. Col. James Henderson, commander of the 129th Aircraft Maintenance Squadron.
After one day of classroom training with HH-60G mechanics and select propulsion members familiar with the MC-130P and HH-60G systems, maintenance personnel requested an HH-60G